The Diplomatic row pitting Kenya against Somalia over oil and gas blocks in disputed territorial areas which were allegedly auctioned by Somalia could see the two countries lose tremendously.The tension sparked by the diplomatic tiff is bound to have adverse impact on security, trade, free movement of people.
Pulselive.co.ke looks at what the two nations stand to lose should the row which has seen Kenya expel Somali ambassador to Kenya Mohamoud Ahmed Nur alias Tarzan and recall its envoy to Somalia Lt. Gen. Lucas Tumbo escalate.
Trade and free movement of people
Somalia forms the largest market for Kenyan-grown miraa with several cargo planes full of miraa leaving for Somalia on a daily basis.
The trade in miraa is valued at millions of shillings with Kenyan farmers around the Mount Kenya regions of Meru, Embu, Mbeere and Tharaka Nithi reaping the benefits.
Several flights depart from Jomo Kenyatta International Airport to Mogadishu daily carrying thousands of Kenyans work in Somalia and businessmen from the two nations.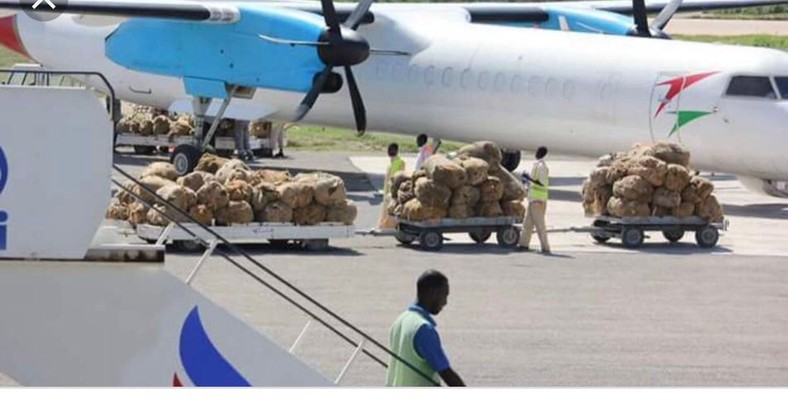 Cargo being loaded on to a plane ready for export
Kenya hosts the largest Somali refugee population in its Daadab refugee camp. Previous repatriation efforts have borne little results due to the security situation in Somalia.
An escalation of the diplomatic row could change life significantly for thousands of Somalia nationals in Kenya.
Eastleigh area of Nairobi which hosts thousands of Somali business community is a popular shopping spot for thousands of Kenyans and provides revenue to the government and employment opportunities.
Should the diplomatic row between the two countries escalate, it is likely that the situation could change.
Fight against terrorism and violent extremism
Winning the war against terror and violent extremism from Al-Shabaab calls for concerted efforts between Kenya and Somalia.
With Al-Shabaab on the verge of being eliminated by the KDF and AMISOM troops in Somalia, lack of cooperation between the two nations could see the terror group regroup and rear its head again.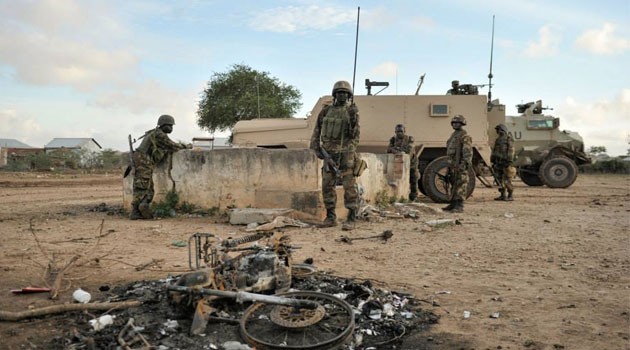 KDF troops in Somalia have made tremebdous achievements, liberaing Several towns from the enclave of Al-Shabaab
Fragile peace and stability in Somalia
The Eastern African nation of Somalia is recovering from decades of civil war and strife that started way back in 1991.
The situation is further complicated by terrorist group Al Shabaab that has carried out numerous attacks on key government installations.
Kenya Defense Forces (KDF) forms a significant part of AMISOM troops that provides the much needed support to the country's security agencies.
While the continued stay of KDF toops in Somalia is debatable, it is clear that they have made tremebdous achievements, liberaing Several towns from the enclave of Al-Shabaab.
With so much at stake, the citizens of the two nations can only look forward to a speedy resolution of the dispute.