TORONTO (HAN) October 20, 2015 – Public Diplomacy and Regional Investment Initiative News.  Liberal candidate Ahmed Hussen swept York South-Weston. The win give the riding back to the Liberals following NDP incumbent Mike Sullivan's stint.
This made Hussen the first Somali-Canadian MP in Canada.
"We feel like finally, after 25 years, we are Canadian," said supporter Abokar Hassan, who is from Somalia.
Bounded by the Humber River, Highway 401, Caledonia Rd. and the Canadian Pacific Railway, York South-Weston is one of the GTA's largest ridings.
Most of its 116,000 residents are renters and many are newcomers to Canada. Before New Democrat MP Mike Sullivan was elected in 2011, the riding was a Liberal stronghold, with Alan Tonks at the helm since 2000. Sullivan was running for re-election against new Liberal candidate Ahmed Hussen, a criminal defence lawyer and president of the Canadian Somali Congress.
John Johnson, a former Canada Post worker and real estate agent from York South-Weston, was the Green party candidate. The Conservative candidate was James Robinson, a bishop at Faith Open Door Ministries on Caledonia Rd.
"A whole bunch of stars aligned," Sullivan said of winning the riding in 2011 by a 7 per cent margin. Former NDP Leader Jack Layton swayed voters, who were ready for new leadership.
This election, Sullivan said, "people miss Jack." But they now know him, he said. His platform centred on housing, transit and leader Thomas Mu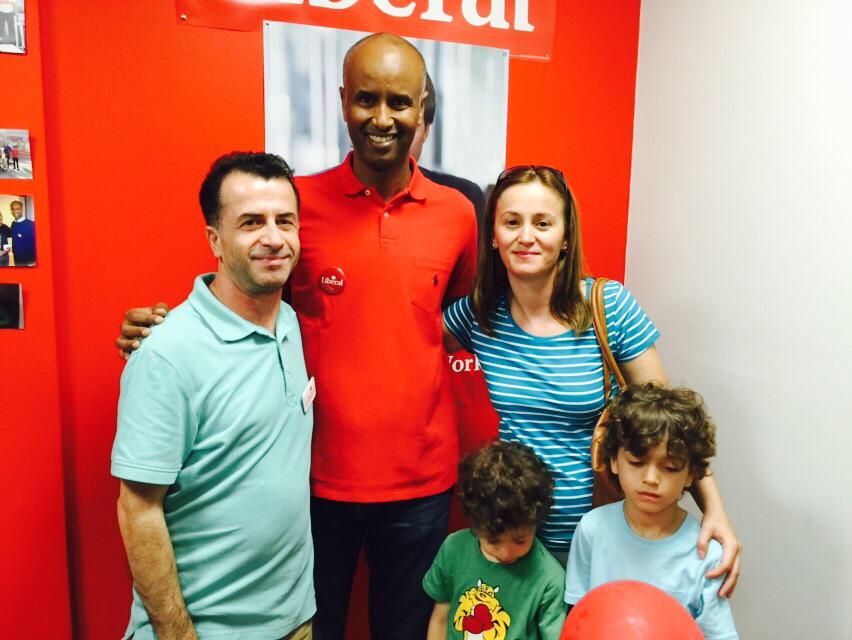 lcair's $15-a-day daycare proposal.
Hussen ran on the years of community service he put into the riding and other initiatives he was involved with, such as the Regent Park Community Council, which he co-founded.
Some have pointed out that Hussen doesn't live in York South-Weston. "There are many ways to be part of a community; where you sleep is one of them," Hussen said, adding that he had tutored at-risk children and owned a small business in the riding.
A lawyer and social activist, Ahmed Hussen has the proven track record of leadership and community empowerment to be the voice in Ottawa that is effective at getting results for York South—Weston.
Born and raised in Somalia, Ahmed immigrated to Canada in 1993 where he settled in Regent Park and quickly gravitated towards public service. In 2002 he co-founded the Regent Park Community Council and was able to secure the $500 million revitalization project of Regent Park, all while ensuring the interests of the area's nearly 15,000 residents were protected. Ahmed currently serves as the National President of the Canadian Somali Congress – a Somali community organization that works with national and regional authorities to advocate on issues of importance to Canadians of Somali heritage and strengthen civic engagement and integration. His results-driven reputation led to an invitation to join the task force for modernizing income security for adults in the Toronto City Summit Alliance.
Ahmed is fluent in English, Somali, and Swahili, and earned his B.A (History) from York University and his Law Degree from the University of Ottawa. In 2004, the Toronto Star recognized him as one of ten individuals in Toronto to have made substantial contributions to our community.torontostar