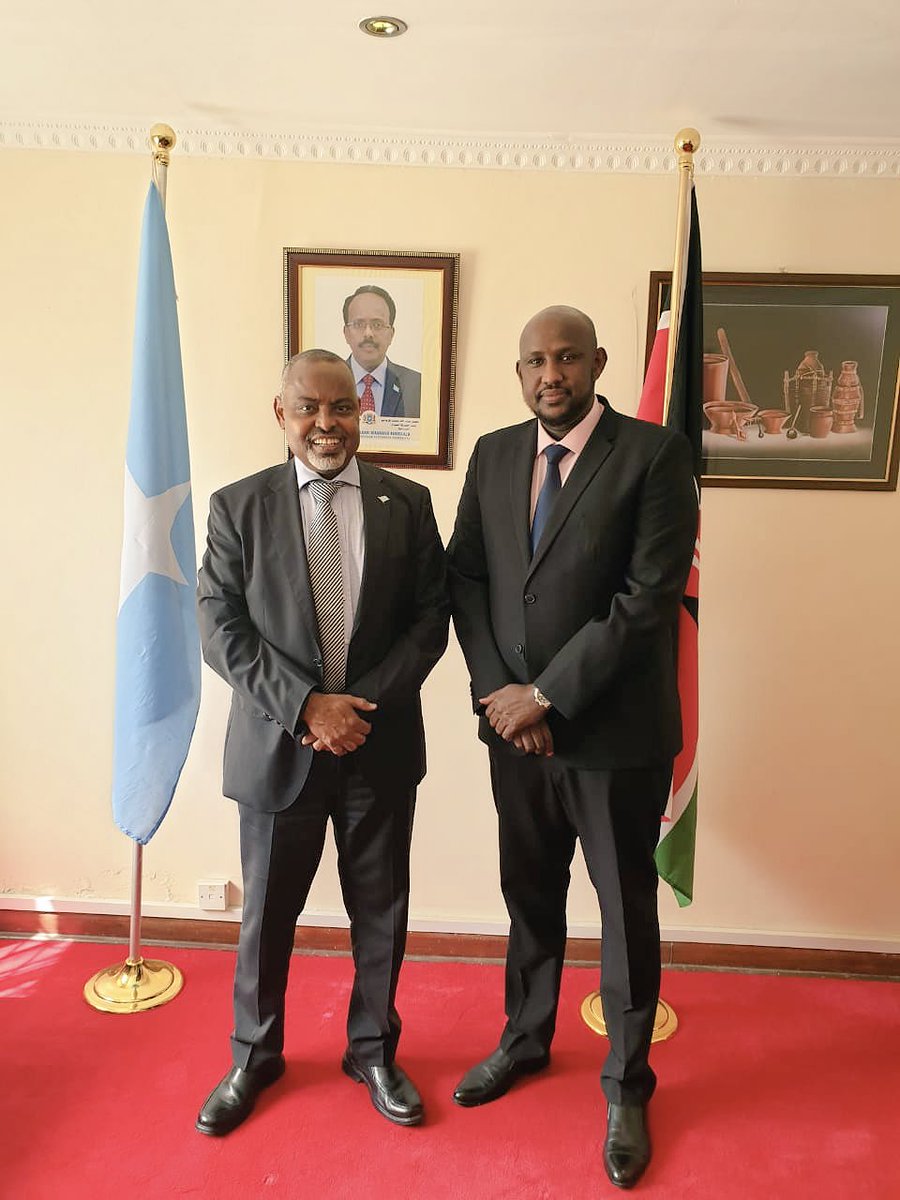 Kenya has recalled its ambassador in Mogadishu over alleged auctioning of oil and gas blocks in disputed territorial waters of the Indian Ocean.
Nairobi has also ordered Somali ambassador to Kenya Mohamoud Ahmed Nurto leave the country.
According to Kenya's Foreign Affairs PS Macharia Kamau, the auction took place in London last week.
Mr Kamau said Kenya's ambassador Lt-Gen (Rtd) Lucas Tumbo was summoned back to Nairobi for urgent consultations.
"This unparalleled affront and illegal grab at the resources of Kenya will not go unanswered and is tantamount to an act of aggression against the people of Kenya and their resources.
"This outrageous and provocative auction deserves and will be met with a unanimous and resounding rejection by all Kenyans as well as all people of goodwill who believe in the maintenance of international law and order and the peaceful and legal resolution of disputes," he said.
DisputeKenya and Somalia are fighting a territorial dispute case at the International Court of Justice.Somalia argues that the maritime border between the two countries should extend diagonally into the sea and not eastwards as it is today. But Kenya has argued that this may also affect its sea border with Tanzania.
Seismic surveys conducted by two British companies, Soma Oil & Gas and Spectrum Geo, suggest that Somalia has promising oil reserves off its Indian Ocean coast. Total offshore deposits could be as high as 100 billion barrels.