OTTAWA (HAN) May 13.2016. Public Diplomacy & Regional Security News. By Levon Sevunts. Ottawa is adding its voice to a chorus of Western governments and international NGOs calling  on Kenya's government to abandon its plan to close the world's biggest refugee camp and send hundreds of thousands of Somalis back to their war-torn homeland or third countries.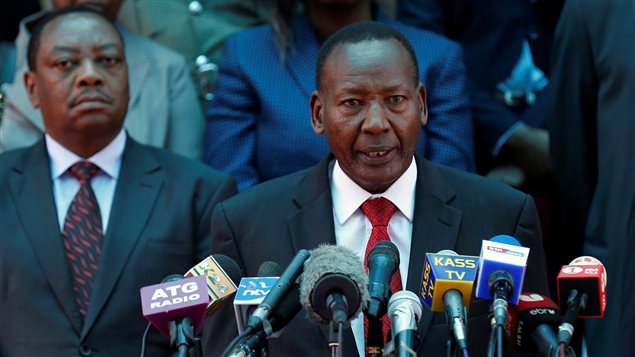 "Canada is very concerned about the Government of Kenya's decision to disband its Department of Refugee Affairs and its intention to close the refugee camp at Dadaab," Canada's Minister of Foreign Affairs Stephane Dion and Minister of International Development Marie-Claude Bibeau said in joint statement on Thursday.
"We appreciate the long-standing generosity of Kenya toward asylum seekers and refugees, and urge the Government of Kenya to ensure that protection and the provision of basic humanitarian assistance remain accessible to those who need it."
The United Nations Refugee agency and aid groups have said the closure of Dadaab and other refugee camps in Kenya could have devastating consequences affect nearly 600,000 people.
National security
Kenya says it needs to close the sprawling Dadaab camp, which houses nearly 330,000 Somali refugees, to protect the country's security after a string of terror attacks by the extremist al-Shabaab movement.
The Somalia-based militant group was behind the massacre of nearly 150 students at Kenya's Garissa University campus in April 2015 and the Westgate mall siege in Nairobi in 2013, where 67 people were killed and more than 175 people wounded in a mass shooting.
The Kenyan Interior Minister Joseph Nkaissery said the camp in northern Kenya has become a safe haven for al-Shabaab fighters who have used the camp as a base for smuggling weapons.
"For reasons of pressing national security that speak to the safety of Kenyans in a context of terrorist and criminal activities, the government of the Republic of Kenya has commenced the exercise of closing Dadaab refugee complex," he said at a news conference in Nairobi on Wednesday.
"The refugees will be repatriated to their countries of origin or to third-party countries for resettlement."
Forced returns?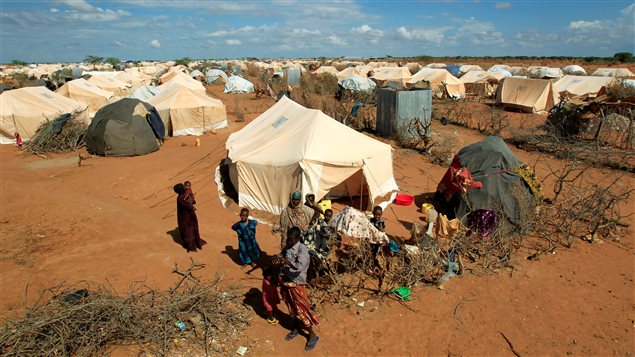 Refugees at Dadaab have been given until the end of May 2017 to depart Kenya.
Canadian officials called on the Kenyan government to respect international refugee law and uphold the rights of refugees.
"All returns must be voluntary and conducted in accordance with domestic and international laws and while respecting the principle of non-refoulement," Dion and Bibeau said in their joint statement.
Human Rights Watch said it feared that a government desperate to empty the camps might resort to abuse and violence. Gerry Simpson, a senior researcher and advocate for the refugee programme, told The Guardian such tactics were used three years ago when the Kenyan government decided to move refugees from scattered lives in cities into camps.
"Back in 2013, that strategy was pretty successful – thousands of Somalis left because of the overall level of abuse against the community," he told The Guardian.